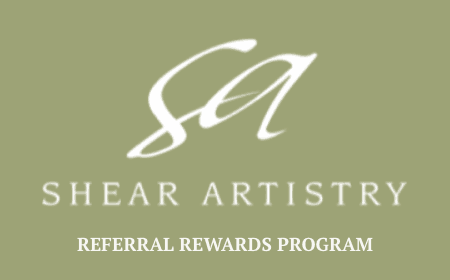 Referral Rewards Program
There is no greater compliment we can receive than having a satisfied client refer a family member or friend to our New Holland, PA hair salon. So we designed one of most generous client referral programs in the area!
For each new cut* or color client you refer, you will receive a $20 Shear Artistry gift certificate.**
Please fill out the referral rewards program form with your name, phone number, e-mail address and names of anyone you would like to refer to Shear Artistry. Submit your referral rewards program form. Once your referral has had his/her first appointment, we'll send the gift certificate to you electronically (for referrals who book a cut* or color). Earning rewards has never been easier!
*Age 13 and older
**Gift Certificates earned through referral program are redeemable for hair salon services only.